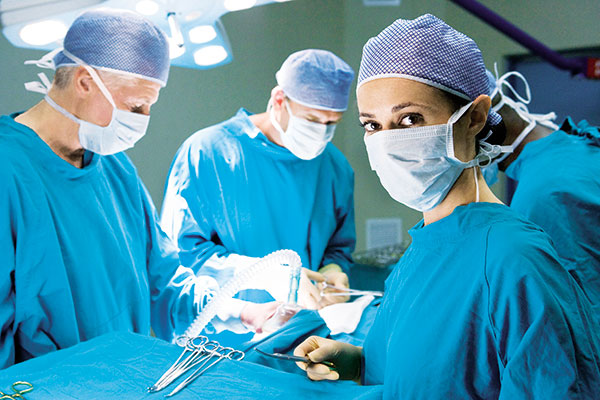 Professional absorbable haemostats based on oxidized cellulose in the form of a sterile knitted fabric.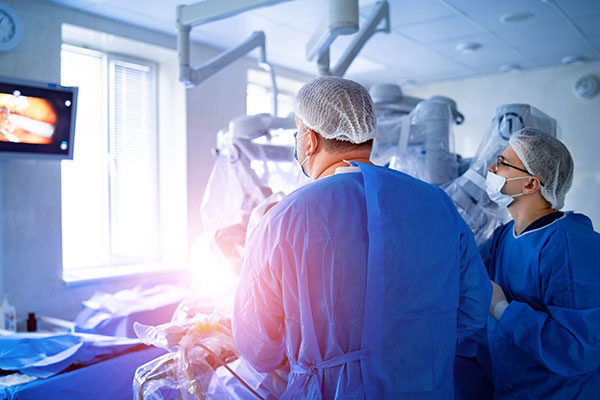 Professional absorbable haemostats based on oxidized cellulose in the form of a sterile absorbable soft layered material.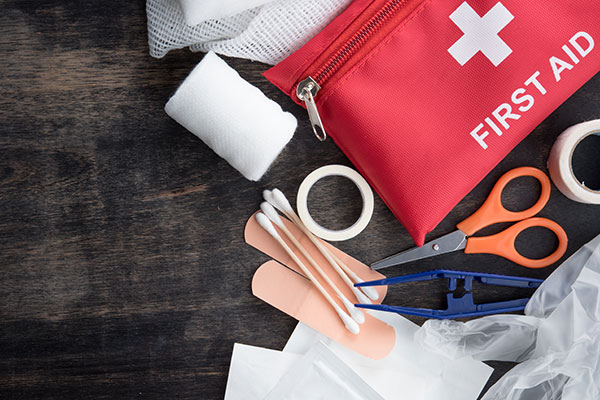 Semi-finished material based on oxidized cellulose.
When saturated with blood, OKCEL® swells into a gelatinous mass, still maintaining its original structure. The product helps in the formation of a clot by initial denaturation of blood proteins, thus supporting local haemostasis and hemorrhage control. The activation of the coagulation system of blood plasma is initiated very likely by the negatively charged surface of the oxidized cellulose which results in thrombin generation and only subsequently in activation and adhesion of platelets and fibrin formation (soluble fibrinogen transforms into a net of insoluble fibrin, which stops the bleeding).1, 2
The process, by which blood clots are formed, involves a complex set of reactions collectively called the coagulation cascade:3
When used properly in minimal amounts, OKCEL® is absorbed with practically no tissue reaction, depending on the degree of saturation with blood, the quantity of product used and the character of tissue.
1. Kollár, P. et al. Hemostatické účinky oxidované celulosy. Česká a slovenská farmacie, 2008; 57, 11-16
2. Ryšavá, J. et al. Surface interactions of oxidized cellulose with fibrin(ogen) and blood platelets. Sensors and Actuators B: Chemical 90(1-3):243-249, April 2003. DOI: 10.1016/S0925-4005(03)00035-2.  
3. https://ib.bioninja.com.au/standard-level/topic-6-human-physiology/63-defence-against-infectio/clotting.html
The most widely used biodegradable haemostatic agent is oxidized regenerated cellulose (ORC). OKCEL® as non-regenerated oxidized cellulose (ONRC) has very similar characteristics and practically the same indication but may vary in some parameters important for its clinical use.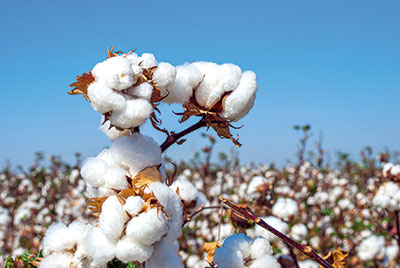 Premium raw material
OKCEL® is produced from pure extra-long staple (ELS) cotton of the highest quality which is only mechanically pre-treated and bleached, while ORC is made of viscose obtained by chemical modification of cellulose.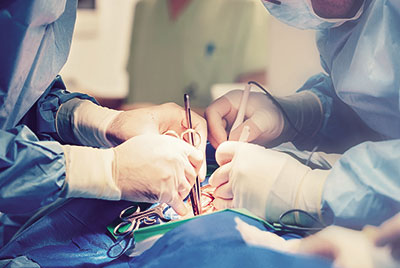 Easier re-positioning with no memory effect
Excellent shape stability and slower gelatination of ONRC allows the haemostatic material to be further manipulated and relocated even after placement in a bleeding site. This significantly simplifies material handling during surgical procedures.1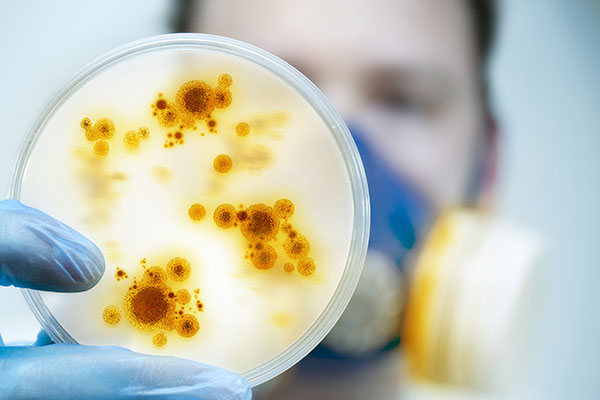 Equivalent bactericidal effect
Despite a slight difference in the acidity of ORC and ONRC, no difference in bactericidal effect was observed 2.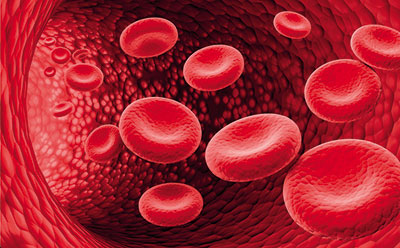 Superior haemostasis
As it has been proven in comparative in-vivo models, ONRC provides superior haemostasis thanks to its frayed fibres which create a greater surface area.2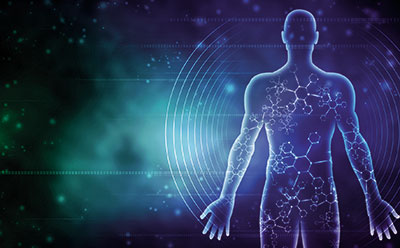 Superior bio-resorbability/ bio-degradability
The in-vitro bioresorbability simulation tests demonstrated better disintegration of ONRC against ORC which created a compact clot of material. In vivo, this could cause a foreign-body granuloma imitating different pathological conditions which might complicate the post-surgical imaging 1.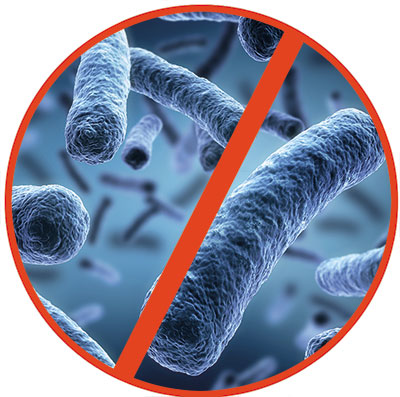 Proven antimicrobial effect
The bactericidal and bacteriostatic properties of OKCEL® are another positive effect that the use of our products brings to topical haemostasis. The antimicrobial effect of OKCEL® products on a large spectrum of pathogens is caused by the formation of low pH environment around the wound. The lower pH levels inhibit the growth and multiplication of Gram-negative and Gram-positive bacteria, including both aerobic and anaerobic strains. This efficiency has been confirmed against 36 strains, including antibiotic-resistant bacteria (MRSA, PRSP, VRE, MRSE). 3
Nevertheless, OKCEL® is not intended to be a substitute for systemically administered therapeutic or prophylactic anti-microbial agents to control or prevent post-operative infections.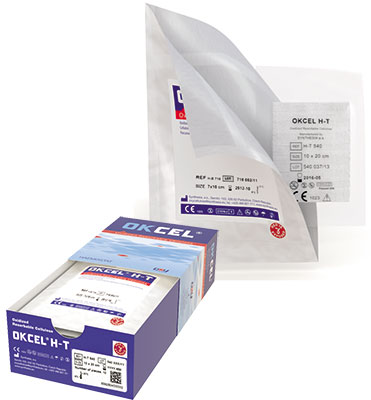 Easy–to–handle packaging
We are aware that even packaging is one of the basic elements and as such it has to meet specific requirements for packaging of medical devices. OKCEL® packaging has been designed to provide superior protection over a whole shelf life period, to offer outstanding resistance to microbial penetration, to minimize risk of package failure, to provide relevant information to customers and, above all, to be easily handled while used by surgeons during surgical procedures.
Key packaging parameters:

double sterile package compliant with the highest standards for medical device packaging
easy handling (both primary and secondary pouches have a peel-effect on one side to enable an easy opening)
superior protection over a whole shelf life period (even the primary pouch is sealed)
outstanding resistance to microbial penetration (even the primary pouch is sealed)
minimum risk of package failure
all the relevant information for users clearly provided
practical suture box consisting of a sealed primary and secondary pouches, IFU and triple-stickers for better product traceability
1. Jindřich Lahovský, MD. Závěrečná zpráva laboratorního vyhodnocení vlastností hemostatik na bázi oxidované regenerované a neregenerované celulózy. Study Report Ref. No. AP-SY-1901. Data on file: 18640 – 034.
2. K. M. Lewis, DVM, D. Spazierer, PhD, M. D. Urban, HT (ASCP), L. Lin, PhD, H. Redl, PhD, A. Goppelt, PhD: Comparison of regenerated and non-regenerated oxidized cellulose hemostatic agents. [on-line]. Eur Surg. 2013; 45(4): 213–220. Available on: https://www.ncbi.nlm.nih.gov/pmc/articles/PMC3739866/
3. Ing. Iveta Brožková, Ph. D. Department of Biological and Biochemical Sciences at the Faculty of Chemical Technology, University of Pardubice. Final report on testing the antimicrobial activity of the product OKCEL®. Data on file: 18640 - 034.