OKCEL® F
Fibrillar cotton wool form of oxidized cellulose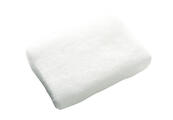 OKCEL® F is a non-woven multi-layered and lightweight version of the absorbable haemostatic material with improved flexibility and extreme absorbency. Any amount of OKCEL® F can be easily separated in such a way that the fibres continue to hold together without uncontrolled release into the operative site. It is used to achieve haemostasis over large areas, at irregularly shaped bleeding sites or in areas that are difficult to access.
Handling parameters:
any layer can be easily separated for different intensity of bleeding
extreme flexibility
can be easily shaped into a ball or a roll
does not stick to instruments
easy (re)positioning at the bleeding site
no memory effect
Available product sizes:
Item
Format size
Packaging
[pcs / sales unit]

OKCEL F 205
2.5 x 5 cm
10

OKCEL F 575
5 x 7.5 cm
10

OKCEL F 510
5 x 10 cm
10

OKCEL F 1010
10 x 10 cm
10

OKCEL F 1020
10 x 20 cm
10
Photos: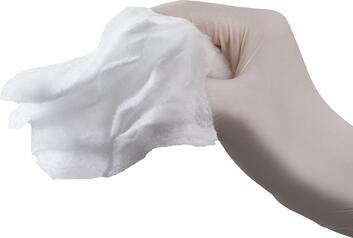 OKCEL® S
Innovative strengthened cotton wool form of oxidized cellulose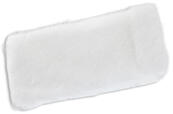 OKCEL® S is a new innovative non-woven reinforced version of the absorbable haemostatic material with reduced weight and increased strength. It is designed to control capillary, venous and minor arteriolar diffuse bleeding in a wide range of surgical procedures. Its compactness, suction capacity and easy handling applies during open surgeries, while its higher strength at the same time enables an easier application through a laparoscopic trocar.
Handling parameters:
does not stick to instruments
easier application through a laparoscopic trocar
easy (re)positioning at the bleeding site
no memory effect
Available product sizes:
Item
Format size
Packaging
[pcs / sales unit]

OKCEL S 205
2.5 x 5 cm
10


OKCEL S 505
5 x 5 cm
10


OKCEL S 510
5 x 10 cm
10

OKCEL S 1010
10 x 10 cm
10
Photos: